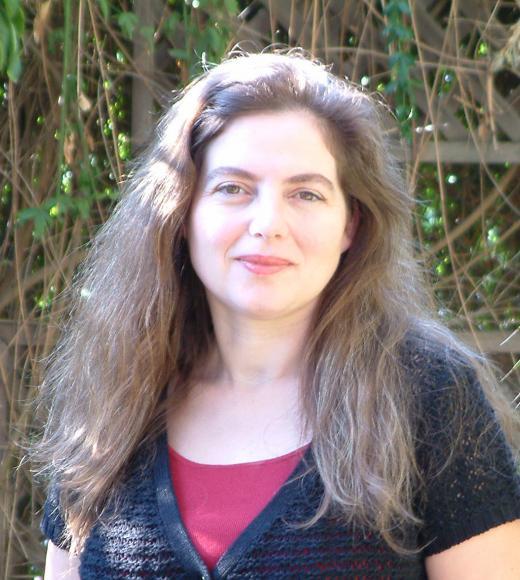 Bio
Georgia Drakakaki obtained her Ph.D. from the John Innes Center (JIC) UK and received her postdoctoral training in the laboratory of Natasha Raikhel at UC Riverside. She joined the Department of Plant Sciences in January 2010.
Her research focuses on endomembrane trafficking in plant cells, in particular how trafficking pathways control cell wall biosynthesis, polysaccharide deposition and plant stress response. Dr. Drakakaki's group employs multidisciplinary approaches: chemical genomics (the use of small molecules), organelle proteomics and glycomics, genetics and modeling to address research questions,
She mentors undergraduate, graduate students and post-doctoral researchers. She is a member of Plant Biology (PBGG) the Biochemistry, Molecular, Cellular and Developmental Biology (BMCDB) and the Energy (EGG) graduate groups. She served as a trainer in the NSF CREATE- REU (Research Experience for Undergraduates) training grant (2010, 2011, 2012) and mentored CREATE IGERT PhD students. She is a Designated Emphasis in Biotechnology trainer and member of the UCD Energy Institute.
Honors and Awards
2019 Visiting Researcher Fellowship, HHMI Janelia Research Campus/ Advanced Imaging Center
2016 International Visiting Researcher Fellowship, Fulbright/Niarchos Diaspora
2014 Excellence in Education Finalist, College of Agricultural and Environmental Sciences (UC Davis)
Courses
2010-2020 PBI214 Plant Cell Wall (FQ)
2010-2020 PLS100AL Plant Metabolic Processes Laboratory- (FQ)
2011-2020 PBI200B Cell/Developmental Biology- Cell Biology (WQ)
2012-2019 PLS12/SAS12 Plants and Society (WQ)
2014-2019 PBI290A Faculty seminar series (WQ)